Grass-fed Grilling Tips and Tricks
May 28, 2020
Summer is finally here to stay and that means it's time to fire up your grill! If you're feeling rusty about barbecuing after the long Canadian winter, don't worry, we're here to share some tips and tricks to help you start grilling at the top of your game again.
100% Grass-fed meats cook quite differently from grain-fed options because grass-fed cuts are much leaner (yet still rich in fatty acids). If you're planning on grilling a delicious NIKU Farms feast for Dad on Father's Day…bookmark this!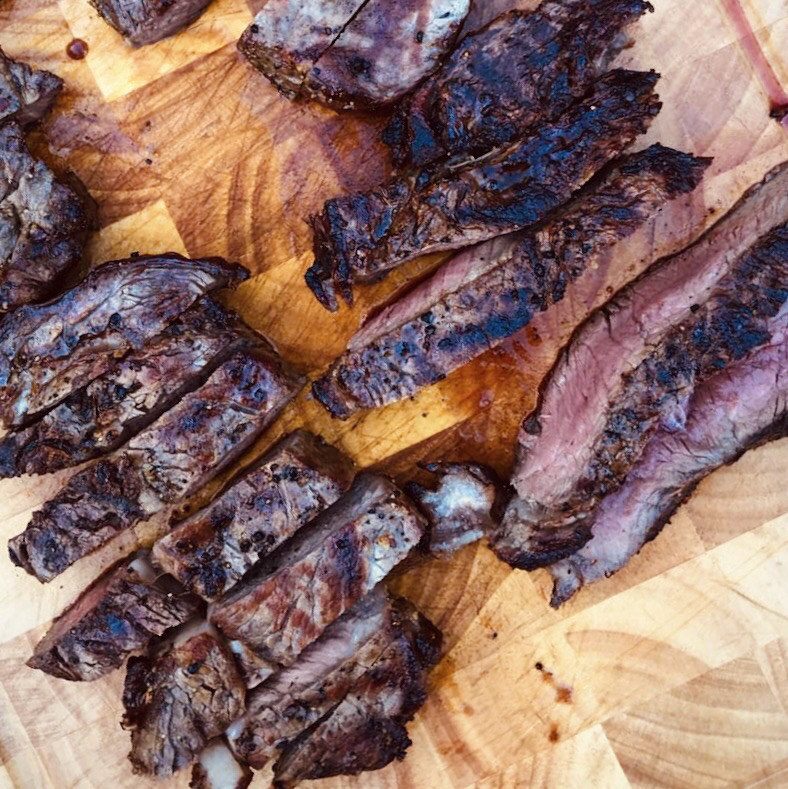 Steaks:
With Grass-fed steaks, slow and steady wins the race. Grill times and temperatures for grass-fed steak are different from grain-fed cuts and are always meant to be cooked medium to medium-rare. Check out this post for a detailed list of things to keep in mind when grilling your steaks. 
Tip: Never use a fork to flip your steaks! Use tongs instead to prevent puncturing the steak and losing the delicious juices that help keep the meat tender.

Chicken:
Barbecue wings are a classic for grilling parties – and just like beef, pasture-raised chicken is best cooked slowly. The key to having tender chicken is to be sure it's thawed in the refrigerator for 2-3 days and then marinate it overnight to lock in extra moisture. When grilling, be sure to set your grill to low heat and to start with bone-in cuts first, since these take the longest to cook. 
Tip: Avoid unnecessary flipping of your chicken and try to keep the grill lid closed as much as possible to retain moisture. Your wings should take around 20-30 minutes, so plan to flip them maybe once or twice throughout this time frame.
Brazillian Grilled Pineapples: Tangy Treats
Pineapple may not be your go-to for barbecues, but this simple treat is one of our personal favourites, easy to prepare, and an instant crowd pleaser!
All you need are some thick-cut pineapple slices coated liberally with brown sugar and cinnamon powder on both sides. Pop them on the open grill and remove when they start to caramelize.
Enjoy!