Revisit Your Farms: Woolley's Lamb
October 7, 2020
Our farmers are the best at what they do and are defining new standards of sustainable farming and regenerative agriculture. Let's revisit our partner Carrie Woolley who owns and runs a small Norfolk county farm, Woolley's Lamb. Carrie has been in the news with the Globe and Mail and received a 2017 regional award from the Government of Ontario in Agri-food Innovation Excellence. Inspired by farmers she saw in New Zealand, Carrie's farm is a biodynamic farming system that consists of lamb, fruits, and vegetables all part of an ecosystem that fuels itself.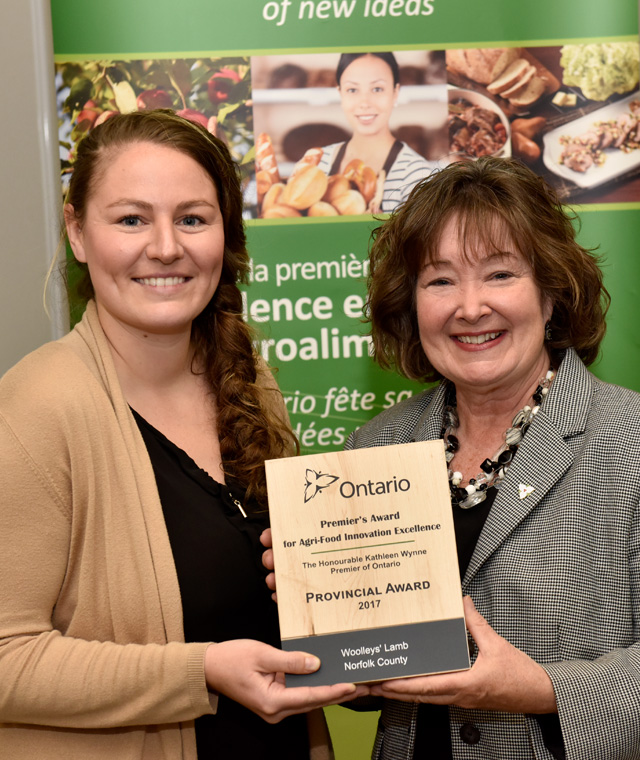 Their lamb grazes freely on cover crop pastures, sour cherry orchards, and wooded fields. Cover crops are plants that are grown on fields that provide protection and enrichment to the soil. Allowing their animals to graze on their sour cherry orchards provides shade, shelter, and space for the sheep to forage. In return, the grazing animals help improve soil health and save the operation more than $30,000 per year in grass-cutting costs.

Have you heard of the term: Silvopasture? Silvopasture is the intentional production of livestock and timber together. This system turns otherwise unmanaged forgotten woodlots into useful and salvageable timber resources, grazeable pastures for sheep, and more suitable habitats for other animals like local birds and critters. Carrie has been working closely with silvopasture experts at Cornell University and professional foresters to make sure her farm and lamb can do the utmost for the environment. It is a new concept in the Canadian farming industry, and Woolley's Lamb is pioneering new farming practices for eco-friendly lamb and pasture-raising. 
By ordering from us at NIKU Farms, you'll be supporting Carrie's sustainable farming practices that are helping to rejuvenate Canadian grasslands and raising happy healthy sheep! If you want to learn more about how Carrie runs Woolley's lamb and her experience starting her farm, listen to our podcast here where we chat all about it.