The Absolutely, Positively Perfect Thanksgiving Menu
September 23, 2020
It's that turkey time of year again! Digging through the internet and dusty old cookbooks for the best stuffing recipe is something we're all familiar with during this time of the year. The chefs at Bon Appetit Magazine understood that and brought their genius together to come up with the most perfect thanksgiving recipes. Ever. 
Gone are the days of comparing turkey recipes ingredient by ingredient. Take a look at Bon Appetit's carefully crafted menu below as inspiration for how you might be able to incorporate these into your menu. (we know we will!)
Bon Appetit's Absolutely, Positively Perfect Thanksgiving Menu
Expertly Spiced and Glazed Roast Turkey
Mashed Potatoes with Crispety Crunchetties
Why-Is-It-So-Good Gravy
Fancy Cranberry Sauce
Squash and Radicchio Salad with Pecans
Brussel Sprouts with Pistachio and Lime
Cornbread Stuffing with Sausage and Corn Nuts
Pecan-Rye Pumpkin Pie
Don't miss out on your chance to enjoy exclusive pasture-raised turkeys for you and your family this year! If you sign up with NIKU Farms now, you'll be eligible to pre-order a pasture-raised turkey that's hormone, GMO, and antibiotic-free from our partner Marlin at Marita Fields. Thanksgiving always calls for a feast, and we want to offer you pasture-raised options we know are not easy to find.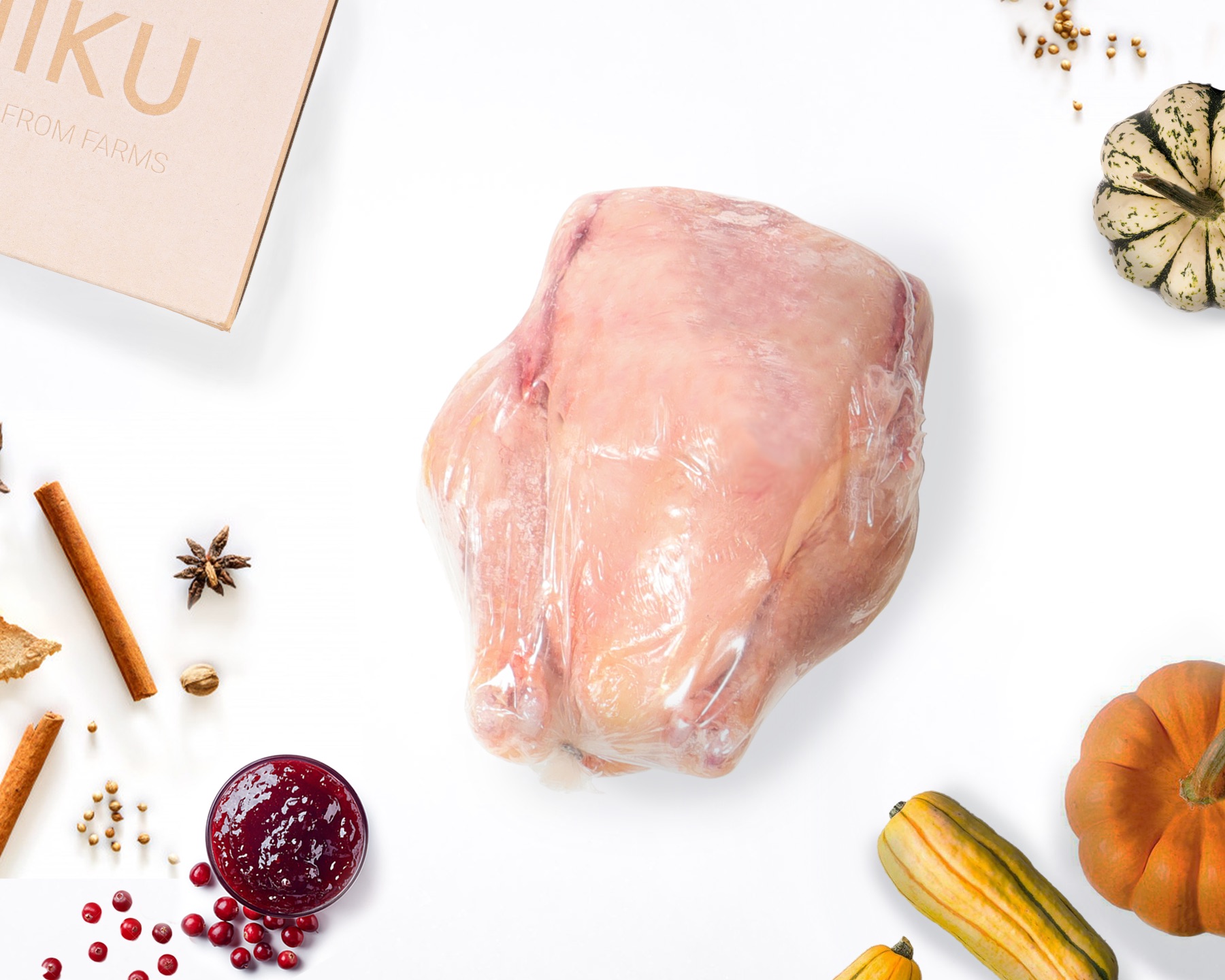 Everyone needs sides! Whichever recipes you decide to go with, we've got you covered. Browse our thanksgiving bundles that are thoughtfully put together to help ease planning and shorten your grocery list.

For our NIKU members, you are now able to reserve your turkey ahead of time in your customer portal and browse our specially curated bundles to help kickstart your dinner plans. We've taken inspiration from top-rated thanksgiving recipes, and can't wait to see what feasts you whip up in October!