Thanksgiving is Coming!
September 16, 2020
The first of many holiday feasts is coming soon! You may not have thought of your thanksgiving dinner yet, but don't worry – we have. Since many dormant master chefs have surfaced in recent times, the thanksgiving table this year might be a big stage…and it's one you'll be ready for!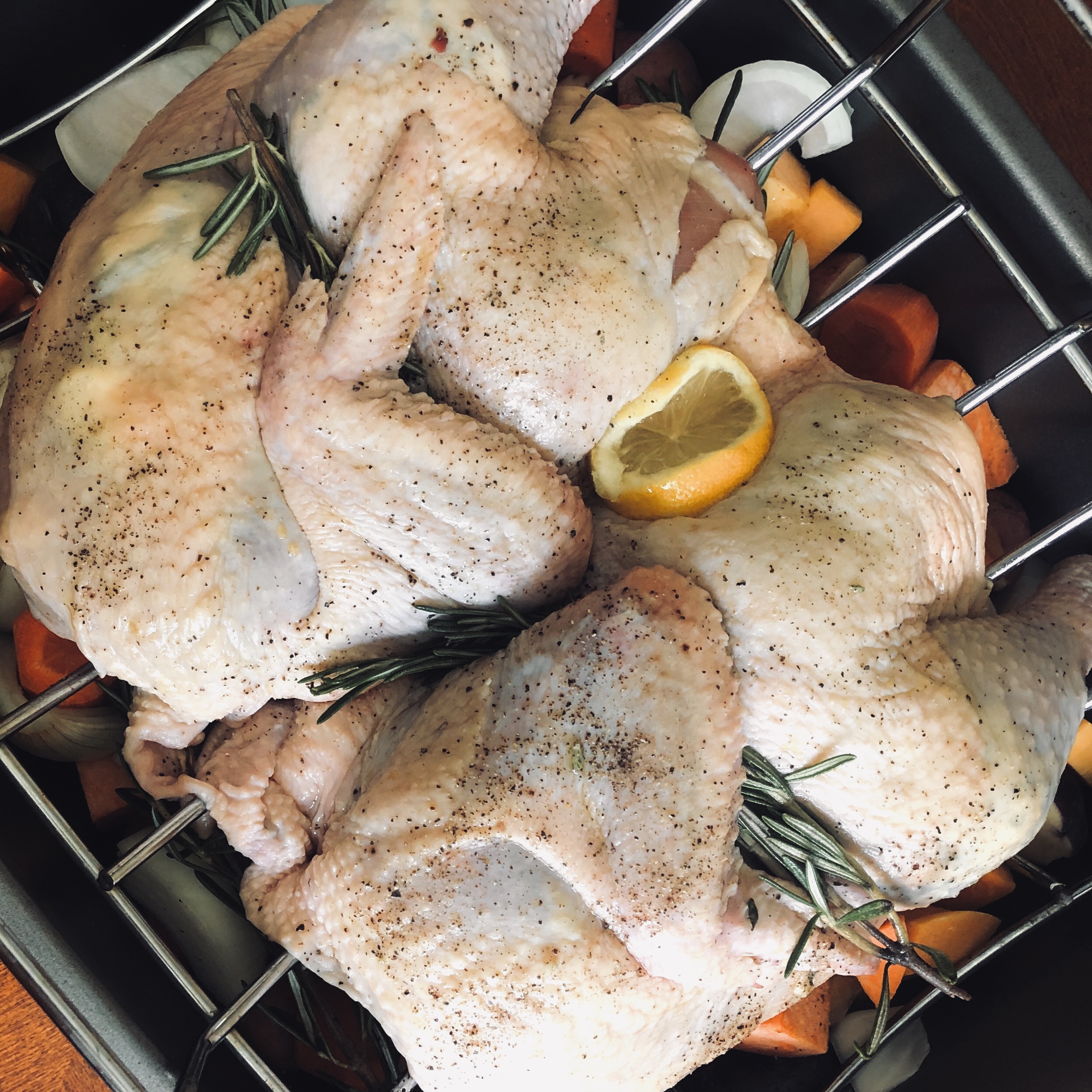 Before you start thinking about what recipes to make and who in your bubble to invite over (in safe numbers), we need to talk about one very important thing. The turkey! The star of the show can't be overlooked and it poses an immense challenge. Cooking a turkey is always filled with constant concern about moisture retention, with multiple thermometers pokes and basting spills…it can get pretty messy. We've got a few tips for you that might help you finally reach your ultimate quarantine master chef status. You know, in case you wanted to make a 'practice turkey' or something before the big day.

Remember, you're in it for the long thaw…
Frozen turkeys always come whole, and they take a while to thaw. And we mean a while. Safely defrosting your meat is an essential step you should always account for in cooking times. Depending on the size of your bird, plan to thaw your turkey in the refrigerator a few days ahead of the cooking day. As a general rule of thumb try and allot 24 hours for every 4 pounds of your bird.

Consider spatchcocking your Turkey:
Spatchcocking is a 'revolutionary' (sort of) technique where you take out the backbone of your bird and lay it flattened or butterflied on your roast pan. To properly spatchcock and prepare your poultry for roasting, follow Martha Stewart's step by step guide with pictures and you'll be ready to go!
Spatchcocking your roasts are a great way to ensure even roasts and avoid overcooking some parts or undercooking others. A bonus, the turkey skin also comes out extra crispy from direct exposure to heat in your oven!

Forget the baster
Basting, believe it or not, is a purely aesthetic element of turkey roasting. It does little to nothing for your actual meat's moisture retention and only helps brown the skin. By constantly opening the oven to baste for sporadic periods of time – you actually change up the oven's cooking temperature and may cause inconsistencies in it's baking. Rather than maintaining a consistent heat temperature, your turkey might be roasting in a constantly adjusting oven which is never good regardless of what you're baking.
Invest in a Roasting Rack!
Autumn is the perfect time for root vegetables and there's no better place for them to go than under a turkey in the oven. If your turkey constantly gets stuck to the bottom of the pan after coming out of the oven, investing in a roasting rack is a great solution. Place your choice variety of root vegetables on the bottom of your pan and you'll have the perfect rack for your turkey to sit on. As a bonus, your root vegetables will soak up all of your juices and be packed with delicious flavour out of the oven.
Thanksgiving may seem a little ways away, but it takes time to prepare your pasture-raised meats! Look out for our upcoming specially curated thanksgiving bundles you'll be able to select for your family to enjoy in early October!