Get to Know Chicken Thika Farm!
September 2, 2020
We are beyond excited to introduce our first farm partner with certified organic, pasture raised, halal chicken in as the newest addition to the NIKU Farms family, Chicken Thika Farms!

Chicken Thika Farms is based in Wellington County and owned by Shaheer Abha and Bahaar Luhar. They provide organic and HMA certified halal chicken products directly from their farm to your home. Shaheer and Bahaar strive to adhere to a healthy lifestyle and enjoy their days with family, food, and culture. Read more below to learn about Shaheer and Bahaar, your new farmers!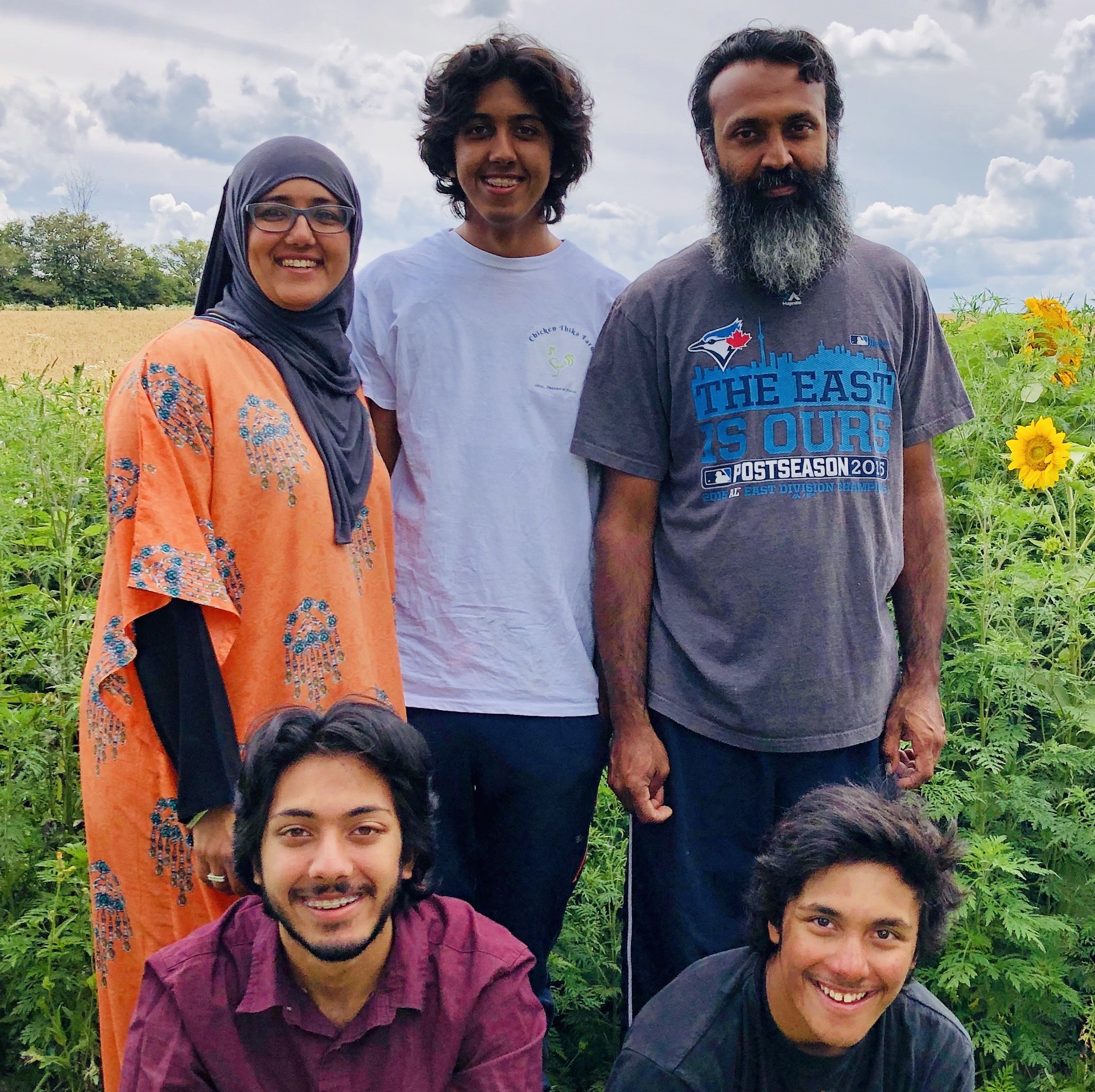 Why did you decide to start Chicken Thika Farm?
Our family loves the outdoors and we saw an opportunity to build a business that benefits us, our clients, and is humane for our poultry.
We saw a gap in organic and halal meat for our family – There are many farmers providing organic and many others providing halal but no one was providing both in the province of Ontario. We found that our meat comes from Quebec and other provinces and we saw a need to meet this need locally and wanted to make it available and affordable to the community at large. Many families like ours want to know where their food comes from – we are passionate about farm to table options and knowing our clients is very important to us.

How are your animals raised on the farm?
Our chicks are protected in the first two weeks from the outdoor elements in a brooder until they can regulate their internal temperature. Then we move them out where they can have access to fresh pastures daily in a natural environment that promotes healthy chicken behaviour. They always have exposure to sunlight and freshwater on demand and you can see and taste the difference. We use a leapfrogging system on pasture to ensure the grass has a chance to grow back and that the chickens always have access to new pastures.
They follow strict protocols to ensure they meet organic, HMA halal guidelines, and Chicken Farmers of Ontario standards. For example, their chickens are always separated from other animals and non-halal chickens. It is very important to them that their birds are harvested humanely and by hand.

What would you like to share with your NIKU Farms Community?
This journey has been the best thing for our family. As immigrants to this country – it has been a dream come true to return to our farming roots and learn as a family. We are proud to be the first farmer in Ontario of both certified organic and halal meat.
Supporting the local economy is so important especially during COVID-19. It is very important to us that we get to know our customers as their feedback has directly impacted how we run our business. It is also important that our customers get to know us and our journey – that is the best part of our business. We are looking forward to meeting more customers and sharing what we enjoy with them.
We're proud to have Chicken Thika Farm, the first certified organic, pasture-raised and halal chicken in Ontario, joining us at NIKU Farms. To try their delicious chicken, sign-up today with NIKU Farms and start customizing your delivery!