How Do I Cook Bison?
August 4, 2020
For many, cooking with bison may not come as naturally as beef, pork, or chicken. To help our new bison chefs, we've teamed up together with Heather Shouldice from our partner farm Big Rock Bison and put together some of the best cooking tips for enjoying grass-fed bison.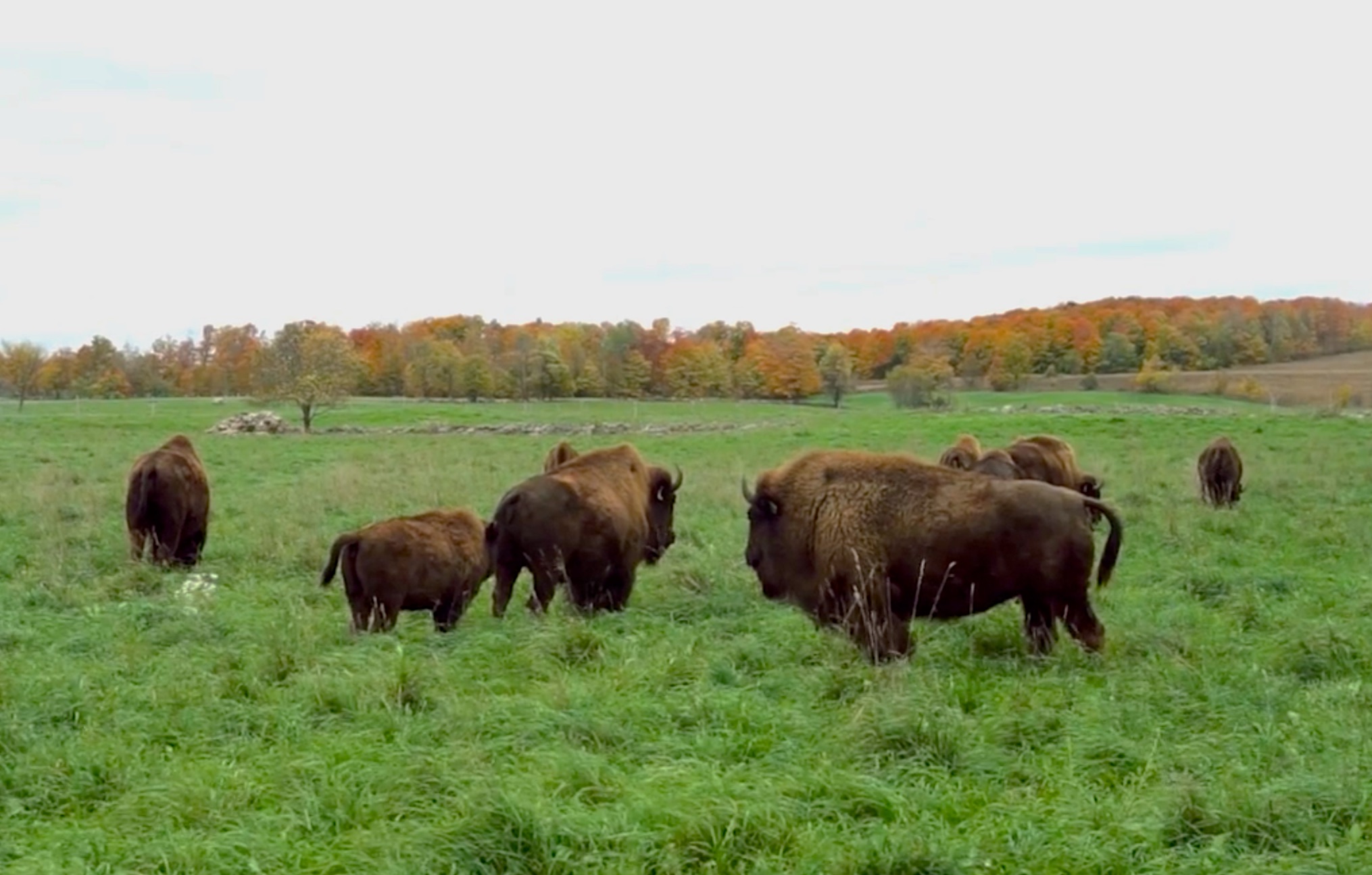 Bison meat has a rich non-gamey flavour that offers a hint of sweetness and is a rich source of zinc, selenium, vitamin b12, vitamin B6, and iron. Bison is very lean meat, which means that it cooks much faster than regular beef – around 30% faster. According to Heather, "cooking your bison past medium doneness will result in a dry product", so it's very important to keep faster cooking times in mind when you cook.
For bison steaks, aim for a 1 inch or more thickness and cook the steak rare to medium rare over low heat for best results. *Remember, steaks continue cooking even after removing from heat – so it's always safer to aim for undercooking your meat rather than eating it right off the grill! When grilling, be sure that your steaks are fully defrosted and room-temperature before placing on a grill and season the steaks generously with salt and pepper.
Ground bison, burgers, and sausages are cooked all the same as their beef counterparts, but the key is to remember the 30% faster cooking time especially with your burgers and sausages. If you're working with ground bison and are shaping patties or meatballs, try your best not to overwork the meat as it loses the tenderness if overworked.
Speaking of meatballs, Heather previously shared her family recipe for some delicious bison meatballs. The recipe comes straight from her home and is her family's summertime favourite for a quick snack or an easy dinner idea!
Big Rock Bison is located in the small town of Shallow Lake, Ontario, and provides 100% grass-fed and pasture-raised bison. Grassland restoration is extremely important to Heather and her husband as they work with their bison – and their priorities always lie with their animals, land, and customers. Order your first NIKU Farms box today and customize your bundles from Big Rock Bison to try their products!