Arabian Beef Kebbe Recipe
February 5, 2020
Middle Eastern & East Indian spice blends often contain some of the most powerful ingredients to support cardiovascular health: cumin, turmeric, black pepper & cinnamon to name a few. Each ingredient is amazing on their own, but together they create a power house to support heart health.
This recipe has heart healthy ingredients and adds local lean grass fed beef from NIKU Farms to make a flavourful and incredible aromatic dish that will tantalize the palate and make the heart joyful. It also includes only one bowl to prepare, so it makes for a simple, healthy weeknight meal.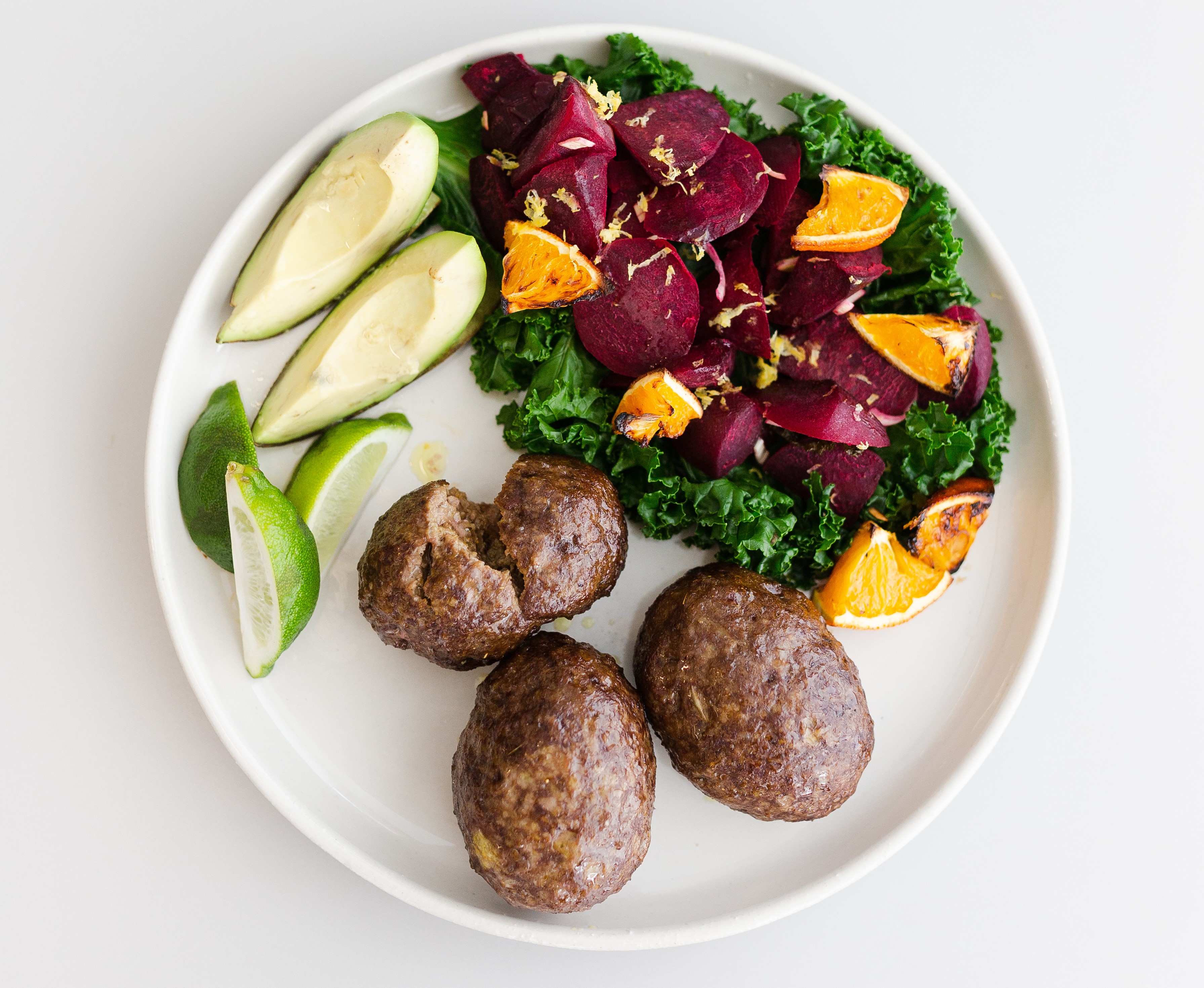 Ingredients
Umanii Arabian Spice Blend (or 1/2 tsp each of Cumin, Cinnamon,  Paprika, Black Pepper, Turmeric, Clove, Chilli powder )
1 clove of garlic, crushed & coarsely chopped
1 medium onion, coarsely chopped
2 tbsp good quality olive oil
¼ cup chickpea flour
1 organic egg
Method
Add all ingredients into a large mixing bowl. Mix well and form into oblong croquettes (as long as your finger, approx 3 inches by 1.5 inches)
Bake in a medium baking pan for approximately 20-25 minutes at 350 degrees until no longer pink inside. You can use parchment paper on the pan for simple clean up (no need to grease the pan as it creates too much oil).

Serve alongside your favourite carb, like kamut, brown rice and roasted root vegetables for a hearty winter meal.