Customer Spotlight: Jessie Frampton
October 16, 2019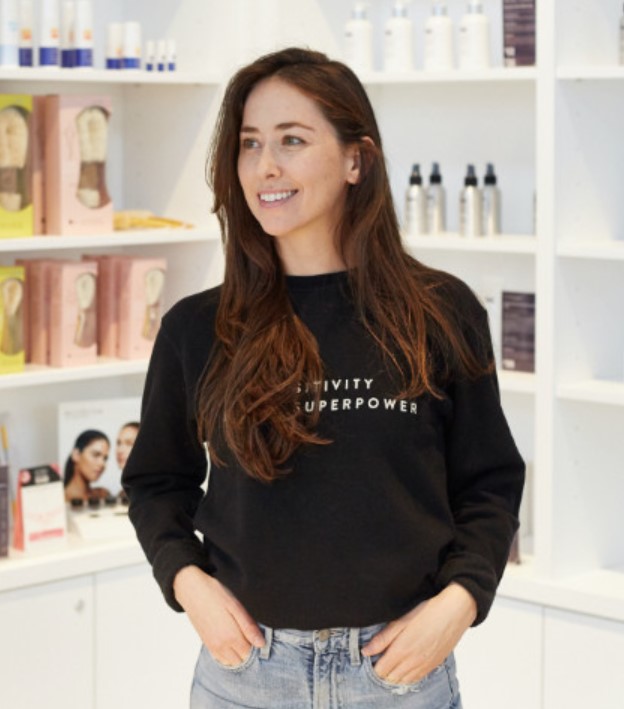 Jessie Frampton is one of the earliest subscribers of NIKU Farms. Not only is Jessie an advocate for health and wellness, but she's a conscious consumer all around. We had a chat with Jessie to bring you an inside look at one of our subscribers, and to learn why conscious shopping is important for her.

1) Tell us a little about yourself.
I'm Jessie! I'm the Co-Founder of Fuzz Wax Bar, a membership-based chain of wax bars. Fuzz derived from a passion for self-care and making it a part of the everyday ritual. It's the same passion that has made me more conscious of my consumer choices, from an ethical, environmental, and health perspective. I am always looking for new innovations to make my life more sustainable and socially beneficial.
2) What does wellness mean to you?
To me, wellness is so much more than the absence of illness. It is a journey of actively prioritizing and learning more about physical and mental health and personal growth.  What wellness looks like can vary, depending on what my mind and body need at that moment. Sometimes it's stepping away from my emails and taking my dog for a long walk. Sometimes it's going to a workout class or getting a facial.
Obviously, what you eat is a huge part of wellness. I enjoy NIKU Farms products because they're grass-fed, GMO-free, and all the farms have very high standards of care for their animals. Feeling good about the food I'm consuming from a health and ethical standpoint is a super important part of my personal wellness journey.  
3) Why is sustainable food important to you?
Because, in my view, being unsustainable is not an option. As consumers, we hold so much power, and with every purchase we make, we inform the kind of world we live in.  I want to support businesses and farmers who align with my values and have implemented business practices that help our environment and animals. 
Jessie is not alone. Many of our subscribers share the same values and believes when it comes to understanding where our food is coming from.
"People often associate environmentally friendly and ethical food options with high prices and inconveniences, but that's not at all the case with NIKU," Jessie said. "The prices are very reasonable and they deliver their product right to your door – the convenience is unmatched. I'm always telling people about NIKU Farms and, unsurprisingly, they're usually really eager to try."
At NIKU Farms we're thankful for all of our subscribers who support our local food system and our farm partners. If you want to learn more about NIKU Farms, we encourage you to read about our farmers and a bit about how our subscription plans work.