5 Wholesome Ideas to Complete Your Thanksgiving Meal
September 16, 2019
Thanksgiving is one of the most anticipated holidays. The time of the year has finally arrived and the fall air is reminding us we'll soon gather around dinner tables with our loved ones and enjoy the most delicious meal together.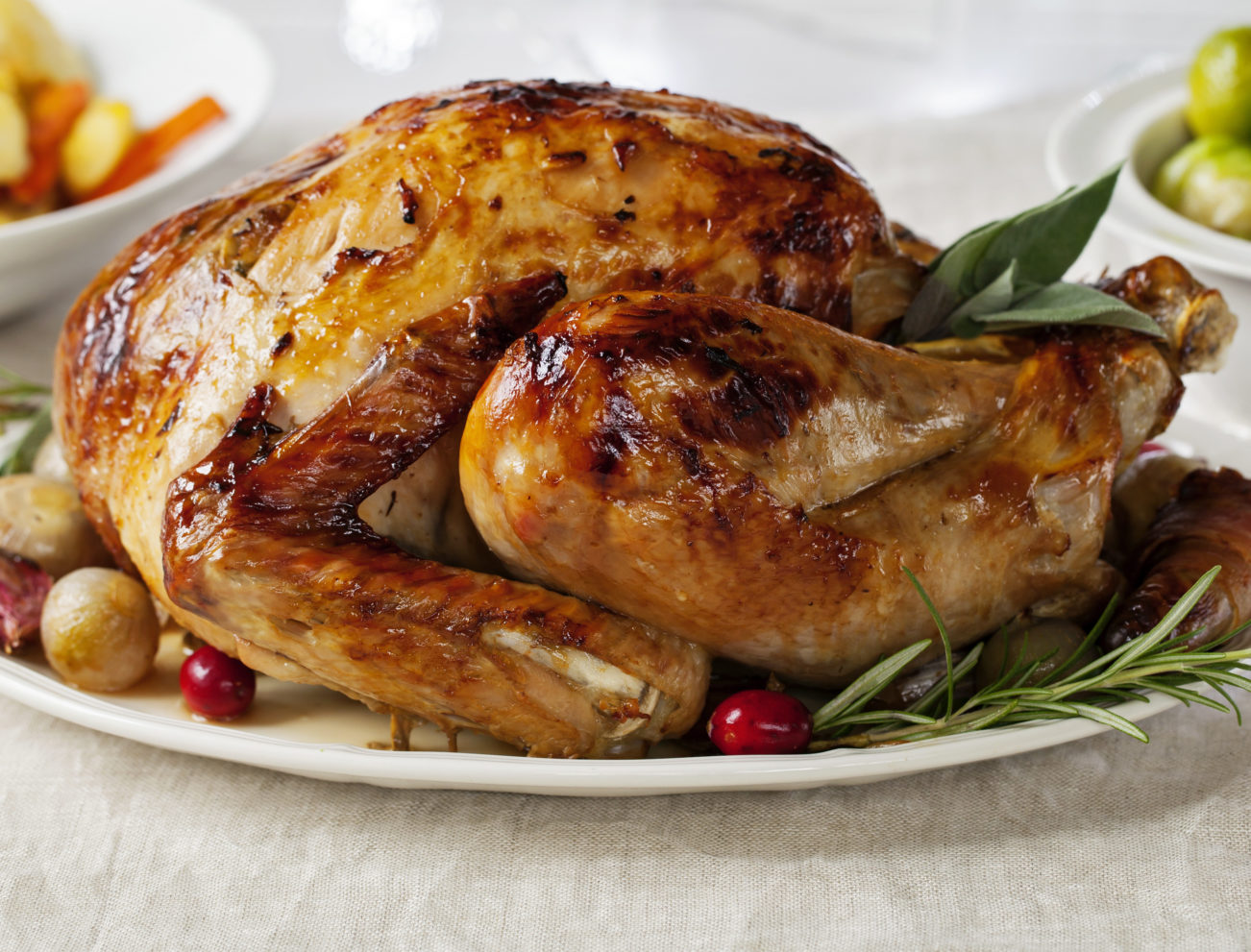 It's all about the turkey
Turkey is the cornerstone of every Thanksgiving meal, so it's important to get it right. If you've never tasted a pasture raised turkey, now is your chance! At NIKU Farms, we have partnered with Sage and Sheppard Farm and Marita Fields to offer delicious Turkey's raised entirely on pasture. Not only are they delicious, but it's also a healthier choice so you can allow yourself a few extra slices. Take a look at the different options available here.
To achieve the crispiest skin and juiciest meat we recommend dry brining your turkey in salt and brown sugar overnight to give it a sweet and nutty quality.
2. Where there's turkey there's stuffing
It would be an absolute shame to let those delicious turkey juices go to waste. You've picked the perfect bird so use a perfect stuffing to absorb all the meaty flavours your pasture-raised turkey has to offer.
Make sure to use any leftover bread with your favourite herbs and spices. This will not only give you a delicious stuffing but will also extract the right aromas into the meat.
3. Mashed potatoes
Seemingly a simple side dish that doesn't require much attention, your mashed potatoes can be extra creamy and savoury if you use a secret ingredient and use it generously. You guessed it: heavy cream.
And if you're lactose intolerant the lactose-free milk will work just as well just keep it longer on a stove to reduce to a creamy consistency and pair these creamy mashed potatoes with the next step, gravy.
4. Bone broth gravy
Gravy is generally known to be fatty, but thanks to the bone broth, it will not only taste delicious but will also have the fat content full of omega-3 and other nutrients necessary for your body.
The great thing about using broth is you don't have to wait for your turkey to cook, most of its juices will go into stuffing anyway. Instead, use grass-fed bone broth from NIKU Farms as the base for your gravy. You won't regret it.
5. Seasonal cranberry sauce
If you've come this far don't settle for a can of cranberry sauce that's been sitting on a supermarket shelf since the big bang. Cranberries are in season right around thanksgiving and seasonal ingredients will just simply taste better!
Fresh cranberry sauce will complement the juicy turkey you're about to take out of the oven. It only takes a few minutes to make and your efforts are hardly required.
All that's left is to call everyone to the table, start carving and maybe brag a little. After all, you're the one who put in all the work and made sure your friends and family would have a special day to remember. It's also a great time to let everyone know that you made the decision to purchase a Pasture Raised Turkey from NIKU Farms, and the positive impact you just made on your local economy!