Kitchen Tools for the Culinarian in Your Life
July 25, 2019
Happy Culinarians Day! July 25th marks an unofficial holiday that honors all cooks and chefs who bring good taste and great food in people's lives. So why not honour all of the chefs, cooks, home cooks, bakers in your life with a gift that will appeal to their foodie side? NIKU Farms has you covered with our top picks for kitchen tools!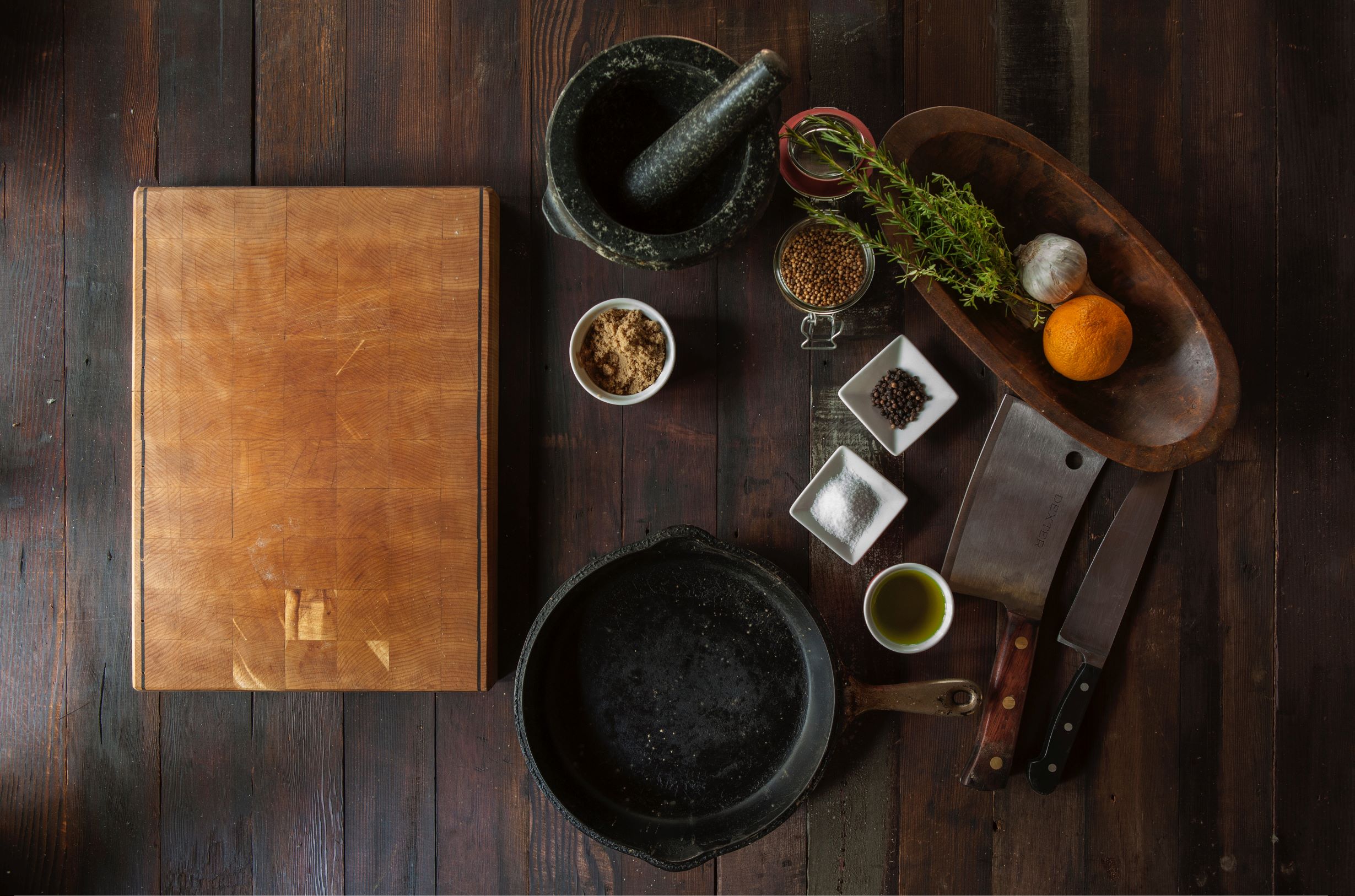 Instant Read Thermometer
Lisa McManus, Executive Tastings and Testings Editor for America's Test Kitchen, says that a reliable instant read thermometer is her pick for the most valuable kitchen gadget. Whether you're cooking steaks or other cuts of grass-fed beef to your preferred doneness, or looking to perfectly cook your chicken or pork, an instant read thermometer will help ensure success every time! While it's a bit on the pricier side, our pick for the best thermometer is the Thermapen Mk4. This thermometer gives an accurate reading in 2-3 seconds, meaning you won't have to hold your hands over hot coals or a hot oven for an eternity to check your temperature. The Thermapen is also the favourite choice of America's Test Kitchen. And if you're looking for a slightly more budget friendly option, try the ThermoPop, a pocket version of the Thermapen from the same company.
Baking Rack
You probably already know that you should rest your steaks before serving them. The resting process allows the moisture that is drawn out of your meat during the cooking process to be reabsorbed. When you rest your meat on a cutting board or plate, the side that touches the surface won't allow for the moisture to reabsorb properly. A simple way to combat this is by resting your meat on a cookie cooling rack on top of a sheet pan instead. This method allows air to circulate underneath the meat, and doesn't need as much rest time as resting it on a board, so you can serve your steak up faster! Our choice is the Wilton Cooking Grid.
Induction Cooktop
While not as popular in home kitchens here in Canada, induction cooktops can be found all over European households, and with good reason! There are many benefits to using an induction cooktop over an electric or gas range. One big plus is that induction cooking makes your pots and pans the starting point of the heat, unlike gas or electric. Another benefit is that induction cooktops are safer than gas or electric ranges, because the heat is created in the pan, rather than from an electric element or flame. This means it would be far less likely for the cooktop to cause a burn. What's more, the pan's response to a turn of the dial is practically immediate, so as soon as you turn off the heat, the pan cools down. We love this model from IKEA, which was wirecutter.com's runner up for the best portable induction cooktop!
Cast Iron Skillet
Cast iron pans are seriously underrated kitchen tools! They're durable, inexpensive, and functional, and they're far easier to care for than you might think. We love this pre-seasoned pan from Artisanal Kitchen Supply, as it's very easy to get started using it! Make sure to scrub it well in hot water before your first use, to avoid it smoking. Check out this article to learn how to season your pan to perfection!
Silpat Baking Mat
Parchment paper is a really versatile tool to have in your kitchen, but it can become wasteful if you use it often. A great sustainable alternative is this Silpat baking mat. It's a top choice among many bakers and chefs, and is entirely reusable. With a non-stick surface and heat-resistance up to 480 degrees F, it can help to prevent burning or uneven cooking, and it's easy to clean, too!
NIKU Farms Box
For the culinarian with everything, how about a box of pasture-raised, grass-fed meat from a local farm? We've partnered with several local farmers to cut out the middle-person and bring amazing meat directly to you! Check out our ordering options here, or try our gifting options here!
Make sure you thank the baker or cook in your life today! Did we miss any essential kitchen gear that you love? Let us know on Facebook or Instagram!